Expert Mortgage Advisors Specialising in Kent
We help you find the most suitable deals from our extensive panel of UK lenders and insurers.
Your home may be repossessed if you do not keep up repayments on your mortgage
The Right Mortgage for You
Looking to buy a home, or remortgage, in Kent or Essex? We can help!
Our expert mortgage advisors offer the best advice to enable you to find the best mortgage for your needs and get you into your dream home. Our experienced professionals work with over 70 UK lenders, meaning they have access to thousands of mortgage products, which makes finding you the best solution easy.
Whether you're moving home, a first-time buyer, remortgaging or product switching, we'll search the market and competitive panel of lenders to find you the most competitive deal for your circumstances. Need a buy-to-let mortgage? We can help with that too!
We work for you, not the lenders, so we always have your best interests at heart. Just need advice? We are advisors so there is no obligation to use our services, you can just give us a call for a chat without any hard sell.
No matter your mortgage needs, our experienced advisors will guide you through the process, ensuring that you secure the best possible mortgage product for your situation. Contact us today to discuss your mortgage requirements and explore the various options we have available.
First-Time Buyer Mortgages
Designed specifically for those who are new to the property market, these offer competitive interest rates and flexible terms. We work with you to find a mortgage that suits your financial situation, helping you get on the property ladder with ease.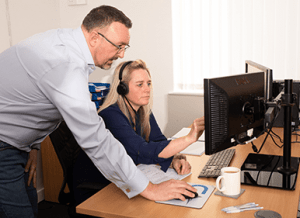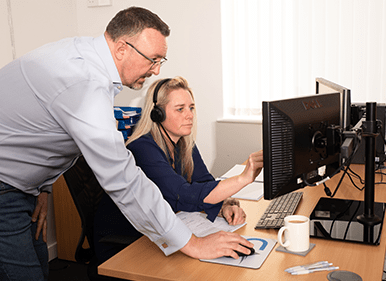 Our re-mortgage products are ideal for homeowners who wish to switch to a new mortgage deal, to save money with a better interest rate or to release equity. We assess your current financial situation and recommend the most suitable re-mortgage option.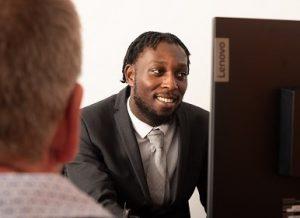 Aimed at property investors and landlords, our buy-to-let mortgages provide financing for purchasing rental properties. We offer a range of mortgage products, ensuring that you can find the perfect solution for your investment goals.
The financial conduct authority does not regulate most Buy to Let Mortgages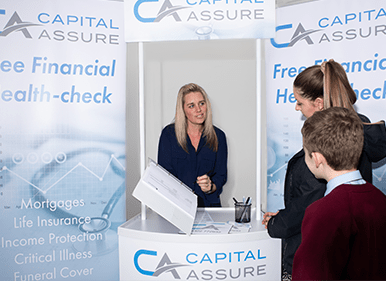 If you're planning a move, our moving home mortgages provide a seamless transition from your current mortgage to a new one. We take care of the entire process, helping you find the right mortgage deal to ensure a stress-free move.
For those who want to change their existing mortgage product, our product switching service offers a simple and cost-effective solution. We analyse your current mortgage and find the most suitable alternative based on your financial goals.
Our comprehensive range of lenders can assist you with a range of specialist finance including bridging loans, custom builds and self-builds. Just let us know your circumstances and we'll do the rest.
For enquiries relating to protection & insurance products, including life insurance, critical illness, income protection, home insurance and buy-to-let insurance, as well as personal loans or equity release, let us know and we can refer you to a trusted third party.
We are not authorised to provide advice for equity release products. This will be passed to a suitably qualified and authorised specialist. To understand the features and risks ask for a personalised illustration. An equity release product will reduce the value of your estate, will not be suitable for everyone and may affect your entitlement to state benefit. Depending on the adviser you are referred to, there may be a fee for equity release advice the value of which will be confirmed at any initial meeting.
Lawrence, our mortgage advisor was extremely helpful, answering every question we had and he took the time to explain every step along the process. I would definitely recommend Lawrence and Capital Assure.
I am using Capital Assure Lawrence Jennings to last two mortgage fixed rate offer and very happy with their services.
Deukumar Gurung
2023-05-12
Lawrence kept on informed about my ongoing mortgage and gave me perfect advice to reserve advance to secure the right price.
wendy winchester
2023-04-13
Lawrence was very helpful and exceptionaly efficient would throughly recommend him to anyone looking for a competitive and speedy mortgage
This is the second time I have used Capital Assure, Lawrence made sure to break down the jargon and was transparent about my options, ensuring I had confidence in my decision.
Lawrence was very useful in helping me decide how to proceed with my mortgage during the current economic climate. Very professional and knowledgeable service provided with a straightforward application process.
Jalaludin Ahadzada
2023-01-15
One of the best I can't fault them at all. Been using this company for 3 years thank you
We welcome all credit scores to apply!
Regardless of your Credit History, your loan rates and terms will be determined based on your current circumstances. So we welcome all Credit scores to Apply.

Our experts search for the most suitable deal from a panel of 70 UK lenders
Debt Consolidation Consolidating debt may reduce your outgoings now, but you may end up paying more overall. Your home may be repossessed if you do not keep up repayments on your mortgage
Your home may be repossessed if you do not keep up repayments on a mortgage or any other debt secured on it. if you are thinking of consolidating existing borrowing you should be aware that you may be extending the terms of the debt and increasing the total amount you repay.
Capital Assure is an appointed representative of PRIMIS Mortgage Network, a trading Name of Personal Touch Financial Services Ltd. Personal Touch Financial Services Ltd is authorised and regulated by the Financial Conduct Authority.
As a broker we process the information you provide us and we may pass this onto our trusted third party lenders and brokers. All credit is subject to you being a UK resident, aged 18 or over and subject to your personal circumstances. All lenders operate responsible lending policies and as such credit is subject to status and affordability. For our advice services, we will charge a fee of percentage rate charged 1% of the mortgage a subject to a maximum
of £1,000 For example, a mortgage of £100,000 would mean a fee of £1,000. If you are staying with the same lender
for a product switch, then we will not charge a fee.
Frequently Asked Questions